Highland Park Property Management
Highland Park, CA is a neighborhood on the northern end of Los Angeles with a prominent historical background. The area has been inhabited for thousands of years and was previously just referred to as "Rancho San Rafael". Architectural remnants remain today, with many vintage homes
still on the market. Highland Park is predominantly Hispanic, but it features ethnic diversity and is a welcoming home to all different demographics of people.
Today, young people flock to Highland Park as well as families. Hipster bars, quirky local shops, and inclusive restaurants make Highland Park, CA a fun hangout spot for young adults in the area. On the other hand, the affordability of Highland Park and its relatively low crime rate is also appealing to married couples who want to start a family.
Investing in Highland Park Rental Property
Investing in rental property is often very underrated. Expert real estate investors are turning towards rental investment as a profitable alternative to owning other property types. This is especially the case in Highland Park, as it is experiencing an influx of young people. The majority of young people prefer to rent property, and statistics show the average millennial rents into their 30s. This means a rental property could be a long-term option for tenants.
Not only is renting property trendy, but it's also much simpler. However, owning property is never easy.
Finding Property Management in Highland Park, CA
When owning a rental property becomes a full-time job, it's time to call the experts of property management in Highland Park, CA. Designation Property Management features a reliable team of local specialists that know Los Angeles real estate like the back of their hands. If you want to maximize your rental returns but don't have the time or energy to keep up with tenants and property maintenance, we are here to help you.
Schedule a free consultation: (323) 452-6027
Discover Our Services.

We handle your home's needs, from start to finish.
Why Choose Designation Property Management?
Learn why to partner with us.
We Prioritize Your Needs & Concerns
Our management team wants to put your mind at east, and we never stop working to help you stay profitable. Other teams may treat you like just another number in the crowd, but we put your needs first.
Our Team is Honest & Trustworthy
At Designation Property Management, earning your trust is important to us. We know choosing a property manager can feel overwhelming, and we do everything in our power to ensure you receive straightforward, effective service.
Powerful Tech Keeps Us Connected
We use digital tools like online portal systems to stay in touch with our tenants and clients alike. It's easy to connect with our team, and these systems help keep us efficient, meaning your messages are answered quickly.
The Best Vendors Work with Us
You don't want just anyone handling your home's needs. Instead, you want to know you have the experts on your side. We've partnered with trusted vendors across the Pasadena area to ensure your home receives the best care.
Our Clients Love Us.

Hear from those who've worked with our team.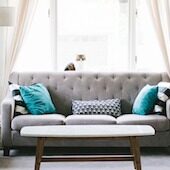 John and Sue C.
Satisfied Clients
"You have been proactive to stay ahead of issues, resolve problems and add value while always keeping us fully informed and in control. Your management has resulted in almost always full occupancy, increasing rents, positive cash flow and rapid building appreciation, enabling us upon sale to double our return on investment over the past several years."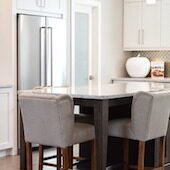 Peggy J.
Satisfied Client
"I've owned rentals for more than 40 years and Neena immediately impressed me with her professionalism and knowledge about Property Management. She's smart, honest, forthright and personable with me and my tenants."
Pasadena's Property Management Experts
We know Los Angeles County real estate.
If you own Pasadena rentals, you need a partner on your side who can keep your home performing at its best. Plenty of property managers claim to have the resources and expertise you need to succeed, but how can you find a partner you can trust to get the job done right?
At Designation Property Management, we provide Pasadena property management solutions that are designed with your needs in mind. No matter whether you own hundreds of properties or just one, we're positioned to help you succeed. Contact us today to get started.
Learn how our property packages can keep you achieving maximum results:
(323) 452-6027