La Crescenta Property Management
La Crescenta, CA is a nonincorporated area and is the northern part of the La Crescenta-Montrose area. This scenic town combines the essence of city and nature, with the mountainous Angeles National Forest situated above and the city of Los Angeles seated about 15 miles south.
Residents of La Crescenta enjoy small shops, elevated restaurants, and plenty of trails and parks. In addition, the cities of Burbank, Glendale, and Pasadena are within a short drive.
Exploring La Crescenta Real Estate
Like many surrounding towns of Los Angeles, many people live in La Crescenta and work in Los Angeles. Due to it being a drivable distance from downtown LA, homes are always in demand for potential buyers. La Crescenta, CA features homes just as beautiful as the natural setting, from stylish modern condos to spacious homes with Spanish architecture. The price range of homes in La Crescenta range from 800k to over 1 million.
Due to the price of these homes, tenants are much more likely to stay long-term. This means they will take better care of the property, saving you money for damage repair. Home value is actively increasing, making buying property in La Crescenta a strong investment. Home sales have also increased 4% in the past years, proving that La Crescenta's market is steadily growing.
Finding Property Management in La Crescenta, CA
If you're looking for property management in La Crescenta, CA, Designation Property Management is the way to go. Our local property management team has extensive experience working with real estate in the Los Angeles area, so we know exactly how to market to this niche market of tenants.
In addition, we handle tedious tasks such as home repairs, walk throughs, and financial reporting. When you choose to work with Designation Property Management, you're choosing a team that will ensure your property is a success for years to come.
Schedule a free rental consultation now: (323) 452-6027
Discover Our Services.

We handle your home's needs, from start to finish.
Why Choose Designation Property Management?
Learn why to partner with us.
We Prioritize Your Needs & Concerns
Our management team wants to put your mind at east, and we never stop working to help you stay profitable. Other teams may treat you like just another number in the crowd, but we put your needs first.
Our Team is Honest & Trustworthy
At Designation Property Management, earning your trust is important to us. We know choosing a property manager can feel overwhelming, and we do everything in our power to ensure you receive straightforward, effective service.
Powerful Tech Keeps Us Connected
We use digital tools like online portal systems to stay in touch with our tenants and clients alike. It's easy to connect with our team, and these systems help keep us efficient, meaning your messages are answered quickly.
The Best Vendors Work with Us
You don't want just anyone handling your home's needs. Instead, you want to know you have the experts on your side. We've partnered with trusted vendors across the Pasadena area to ensure your home receives the best care.
Our Clients Love Us.

Hear from those who've worked with our team.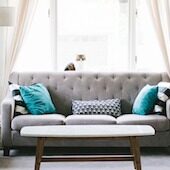 John and Sue C.
Satisfied Clients
"You have been proactive to stay ahead of issues, resolve problems and add value while always keeping us fully informed and in control. Your management has resulted in almost always full occupancy, increasing rents, positive cash flow and rapid building appreciation, enabling us upon sale to double our return on investment over the past several years."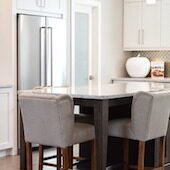 Peggy J.
Satisfied Client
"I've owned rentals for more than 40 years and Neena immediately impressed me with her professionalism and knowledge about Property Management. She's smart, honest, forthright and personable with me and my tenants."
Pasadena's Property Management Experts
We know Los Angeles County real estate.
If you own Pasadena rentals, you need a partner on your side who can keep your home performing at its best. Plenty of property managers claim to have the resources and expertise you need to succeed, but how can you find a partner you can trust to get the job done right?
At Designation Property Management, we provide Pasadena property management solutions that are designed with your needs in mind. No matter whether you own hundreds of properties or just one, we're positioned to help you succeed. Contact us today to get started.
Learn how our property packages can keep you achieving maximum results:
(323) 452-6027