Pasadena Property Management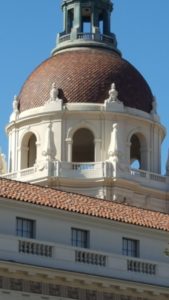 Pasadena inspires many to move to the Los Angeles area after watching the Rose Parade on TV on New Year's Day. The beautiful floats combined with relatively balmy temperatures have made more than one out of stater relinquish his snow shovel and start packing up the car.
Pasadena is known for tradition but also shows its irreverent side in the counterbalance to the pomp and circumstance of the Rose Parade, the Doo Dah Parade.
Many arts organizations and museums call Pasadena home. The Norton Simon Museum has several Degas sculptures and Van Gogh and Manet paintings. Catch a live performance at the Pasadena Playhouse after first perusing the books and periodicals at Vroman's, a stellar independent bookstore in the area. Many of tomorrow's animators and designers are trained at the Art Center College of Design. Bring your children to the innovative Kidspace Children's Museum, near the Rose Bowl.
Science and technology are represented by the Jet Propulsion Laboratory as well as the California Institute of Technology.
The Arts & Crafts movement of architecture is well represented in Pasadena. Bungalow Heaven is full of lovingly restored homes. Many movers and shakers of Southern California found residence on Orange Grove Boulevard, aka Millionaire's Row.
Downtown Pasadena has been revitalized over the last 20 years with unique shops and dining and is a redevelopment success story that is viewed as an ideal by cities around the country.
Ready to get started? Schedule a free consultation now: (323) 452-6027
Discover Our Services.

We handle your home's needs, from start to finish.
Why Choose Designation Property Management?
Learn why to partner with us.
We Prioritize Your Needs & Concerns
Our management team wants to put your mind at east, and we never stop working to help you stay profitable. Other teams may treat you like just another number in the crowd, but we put your needs first.
Our Team is Honest & Trustworthy
At Designation Property Management, earning your trust is important to us. We know choosing a property manager can feel overwhelming, and we do everything in our power to ensure you receive straightforward, effective service.
Powerful Tech Keeps Us Connected
We use digital tools like online portal systems to stay in touch with our tenants and clients alike. It's easy to connect with our team, and these systems help keep us efficient, meaning your messages are answered quickly.
The Best Vendors Work with Us
You don't want just anyone handling your home's needs. Instead, you want to know you have the experts on your side. We've partnered with trusted vendors across the Pasadena area to ensure your home receives the best care.
Our Clients Love Us.

Hear from those who've worked with our team.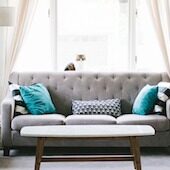 John and Sue C.
Satisfied Clients
"You have been proactive to stay ahead of issues, resolve problems and add value while always keeping us fully informed and in control. Your management has resulted in almost always full occupancy, increasing rents, positive cash flow and rapid building appreciation, enabling us upon sale to double our return on investment over the past several years."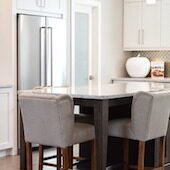 Peggy J.
Satisfied Client
"I've owned rentals for more than 40 years and Neena immediately impressed me with her professionalism and knowledge about Property Management. She's smart, honest, forthright and personable with me and my tenants."
Pasadena's Property Management Experts
We know Los Angeles County real estate.
If you own Pasadena rentals, you need a partner on your side who can keep your home performing at its best. Plenty of property managers claim to have the resources and expertise you need to succeed, but how can you find a partner you can trust to get the job done right?
At Designation Property Management, we provide Pasadena property management solutions that are designed with your needs in mind. No matter whether you own hundreds of properties or just one, we're positioned to help you succeed. Contact us today to get started.
Learn how our property packages can keep you achieving maximum results:
(323) 452-6027