Do I Need to Provide Appliances?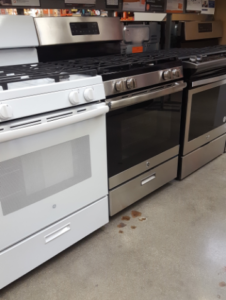 Like many questions in this business the answer is "depends".  Depends on what rental market you're in as to what appliances are expected and are being provided by your competitors, depends on whether or not you're in a rising or slowing rental market and depends on your budget.  In my Los Angeles market, many tenants bring their own fridge. In San Diego almost all landlords provide one.
If you do choose to provide appliances unless they are new I would advise not warranting them, meaning if they need repair or replacement the landlord may choose to not cover that expense.  Otherwise if you have older appliances you turn into an appliance repair person.
Some appliances are considered built-in: such as garbage disposal, stove, oven, cooktop, micro if it's part of the stove exhaust and a trash compactor and as such are fixtures attached to the property and it is landlord responsibility to repair and/or replace.  Fridges, free standing micros and washer/dryers are not considered built ins and I advise you not to warranty them unless they are new.
When explaining to tenants, tell them the dishwasher is built in to the kitchen and the landlord will repair or replace but the fridge is included as a convenience and the landlord may not repair or replace.
I had an owner recently who wanted to pass on all appliance repair costs to tenants by telling tenants guess what for $9.99/mo you have the opportunity to purchase appliance protection and if the micro goes out the repair will be covered at no additional cost.  I gave him kudos for creativity but told him he was selling insurance and was he licensed as an insurance agent.