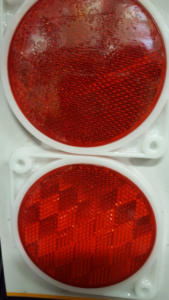 Nobody likes a vacancy as it means nobody's making money. Keeping a vacancy as short as possible is one of the most valuable things a property manager can do for an owner.
Owners first need to budget for vacancies and expect them. It's unrealistic to expect 100% of your units will be 100% occupied. Even if you have responsible reliable long-term tenants life happens and people will occasionally move.
So how can you get those units filled as quickly as possible? First get them ready to show. Here's where it pays to know your market. If you're new to landlording surf the net and check out your competition on Craigslist and other popular sites. If your competition is holding open houses show up at one and take note of amenities and upgrades.
What are the salient points addressed in your competitor's ads? That will help you decide what improvements will draw applicants. In my area of Southern California garage space is not a deal breaker but if you are in a colder area lack of a garage might be a deciding factor. Some areas that I cover prefer hard flooring to carpet. Other areas find every landlord willing to accept dogs. Do your homework and research your local market and then improve your units accordingly.
The cheapest improvement is fresh paint. Pick a neutral color but be more adventurous than the ubiquitous Swiss Coffee. If the kitchen has wooden cabinets instead of painting everything white make the bottom cabinets a different color, referred in decorating circles as the "tuxedo" effect. No price difference for you and your units will stand out.
Okay the work's been done, ready to show, now what? Back to researching your market. Price your unit competitively. If you want to try for a higher price don't hang on to it forever. Try it for 2 weekends and if activity is low and no applications turned in lower 5%. Put up signs, post the ad on your multiple websites and respond quickly to emails or phone calls.
During slower markets or times of year you may want to offer an incentive. In a multi unit building you may choose to offer a rent credit to existing tenants for anyone they refer to you that results in a signed lease. You may choose to offer a rent credit for the 13th month.
In your haste to rent don't skimp on your screening. The only thing worse than a vacant unit is an occupied unit and a tenant who isn't paying. Or even worse: an occupied unit, a tenant who isn't paying and who is damaging your investment.